project01:P1
From rbse
Running Out Of Gas On The Fast Lane
Repurpose of abandoned drilling rigs in the North Sea (in 20-50 years)
Eventually either the oil and gas supply will be exhausted or society will develop methods to rely completely on eco-friendly energy sources. What will then happen to the oil industry and their factories and structures? In this hypothetical situation, offshore drilling rigs, structures made of billions of euros worth of steel and concrete, will need to be repurposed. These highly sophisticated platforms and jackets resist storms, frequent waves (resonance), and salt water. These abandoned rigs provide society with the opportunity to repurpose and even extend the site over and under water. This is the focus of my thesis.
Concept
The idea is to maintain as much of the existing structure as possible to take advantage of the existing construction, which immediately drives down the costs. The rig also serves as fertile soil for a parasitic architecture. As an ever-growing structure, the first step requires addressing the base of the drilling rig, and then expanding. Due to the distance and the associated rough conditions, a new technique of building on the rig must be developed. A robotic manufacturing and production on site is worthy of further consideration. In that idea, materials can be delivered pre-fabricated to the rig's offshore location, where the final assembly can be completed. Furthermore, research into certain (perhaps smart) materials, which can resist sea forces and are able to fit the desired architectural intentions, is required. As described earlier, the new parasite would grow incrementally on the platform. It is possible that the incremental process of growing and changing on the rig would never end: an ever growing, ever changing architecture (over decades), up to the scale of a small city. If that idea is found fruitful, an expansion system for structures must be developed. Relatedly, the immense structures underwater provide the opportunity for additional uses, while also creating the necessary soil to support structures.
The newly developed architecture can deliver various functions, which can be combined. In the future, it is possible to imagine a scenario of a network of small offshore cities, which have been developed out of useless drilling rigs. These different functions include housing, leisure (hotel), research/labs, education, renewable energy center (wind, water), revitalizing the sea, and connections/network of offshore rig islands.
The rough sea conditions and the depth at which these rigs are located reveal the biggest obstacles. Additionally, maintenance of the original structures is crucial. A plan for continued maintenance and upkeep must be developed and followed. Cultural aspects, such as the distance and associated isolation compared to onshore cities will play a major role and also requires consideration. Solutions for these concerns must be developed as soon as possible.
If society wants to keep driving on the fast lane, it needs to consider the transformation of drilling rigs after their expiration date. They provide solutions for densification of cities, repurposing existing structures, and thinking of new possibilities for the existing world.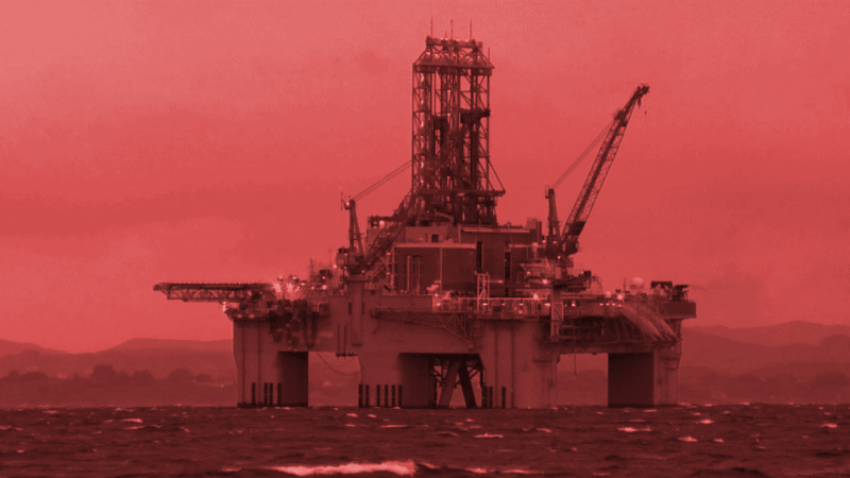 In The Meanwhile...
Repurposing/Recycling Approaches

Demolishing Approaches
Analysis

Rig Types + Specs
Plans Jackup Rig
Elevation + Floor Plan

Floor Plans

Locations
Growth Of North Sea Oil + Gas Production

Locations North Sea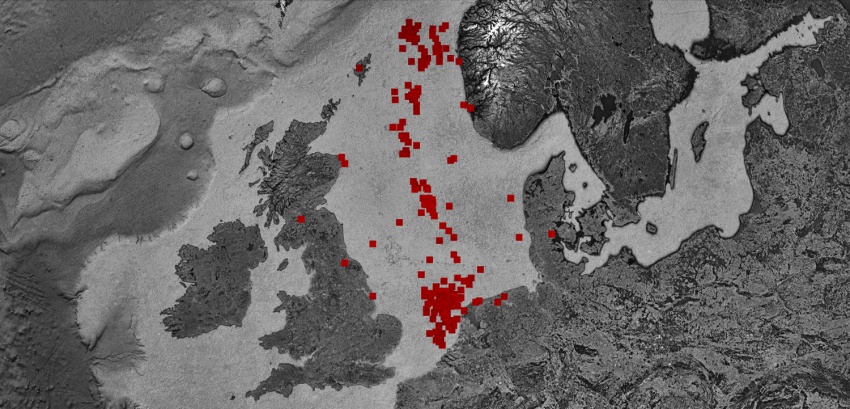 Locations Dutch Shore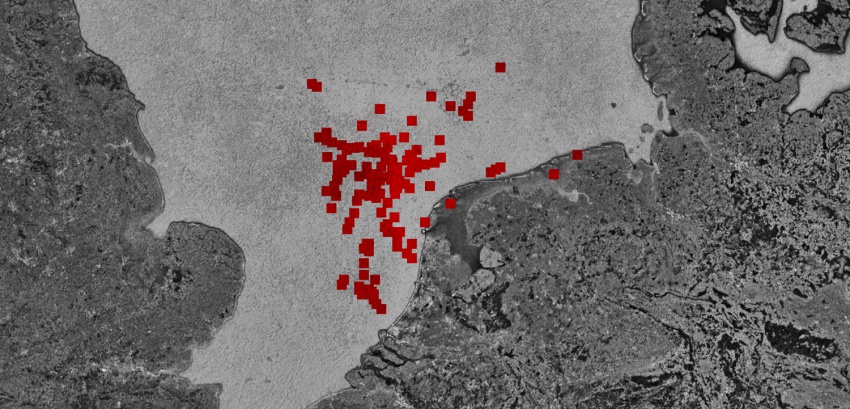 Possible Platforms
Parameters
Formfinding Parameters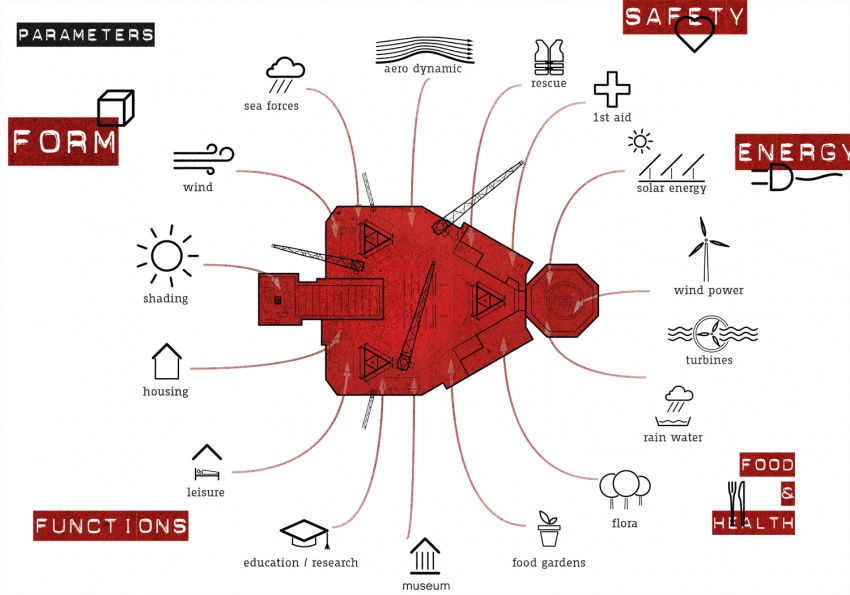 Accessibility
Incremental Growth + Parasitic Architecture
Potential On Existing Platform

References + Inspiration

Growth In Nature/Corals

Incremental Growth
Design To Robotic Production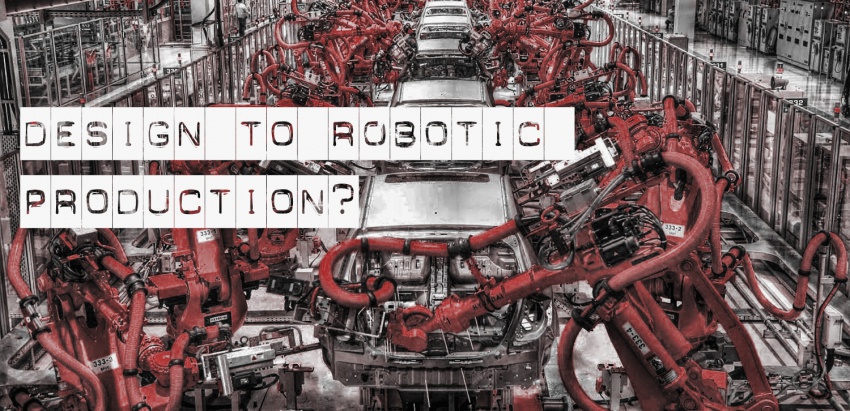 Large Scale 3D Printing History

Large Scale 3D Printing S-O-T-A

Latest 3D Printing Techniques

On Site Robotic Production
Collaborations
10XL

Royal Delft